We are please to announce that there are new staff members at Believers Fellowship! Most of them are summer interns but we have a couple of people who will be sticking around for longer.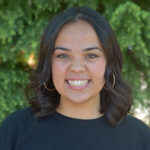 We have hired Natalie Childress as our new Associate Worship Director. Natalie will be working with Shawn Turek to help with Sunday morning worship. She will also be assisting Johnny Pearson with the high school girls in the student ministry program. Natalie was here last year as a BFSM summer intern.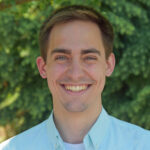 Johnathon Tews (JT) is serving as a Student Ministry Resident for a little over a year. JT will be assisting Johnny and Jon with BFSM students and programs. JT was a BFSM summer intern last year.
Grace Ricci, Benny (Junior) Flores, Jr, and Ryker Lutjens are all BFSM summer interns. Grace and Junior will be working with middle school and Ryker will be helping with high school.
Jadyn Kallenberger will be here for the summer to serve as a Children's Ministry intern. The timing couldn't be better with Haley going on maternity leave.
You can click or tap on their names to see their staff webpages and learn more about these amazing young people. We are thrilled to have them here!