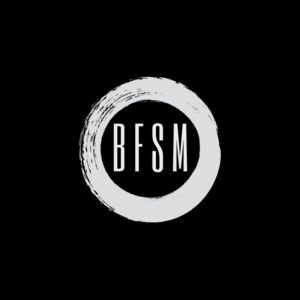 BFSM High School Summer Ministry
Be sure to download our most updated summer calendar to get involved! During the summer, we don't get a chance to meet every Wednesday because of trips… but if we are in town, we are ready to party down. We have core groups (intern-lead bible studies) on June 16th, June 30th, July 7th, July 21st, and August 4th. These are 5:00-8:00 p.m., and will include some messy games, some dinner, and a study where we learn "what moves God's heart?" See you there!
Please note: your high school student will be required to wear a face covering at our events. We ask that you please take your student's temperature before our in-person events. Please keep your student home if they have a fever of 100.4 or higher, a cough, sore throat, shortness of breath, muscles aches, nausea/vomiting/diarrhea, congestion/runny nose. If anyone else in the household has those symptoms (within the past 3 days) or if your child has been in contact with anyone suspected or confirmed to have covid-19, please stay home.
---
Digital Places – Click or tap on the links below.
---
Special Events
A few times a year we plan an event that will rock your face off. The event may be intended to bring you closer to God. Sometimes the special event brings you closer to your friends. And sometimes the event brings you closer to your community while you serve those around you. These events sometimes cost money, and usually require a special consent form signed by parents. So if you are interested in coming to a special event you see on the calendar, it is a good idea to meet us at one of the regular weekly events first.
Upcoming Events
July 2 BFSM Talent Show
Bring your act to the BFSM Talent Show! Come laugh, come clap, and be in awe of the embarrassing amount of amazing talent we have amongst us. Take a healthy risk and show us that card trick. Can you wiggle your ears? Prove it! Love to sing? Sing your heart out on Friday, July 2nd! Our summer intern, Natalie Childress, will be leading this event, so email
natalie@believersfellowship.net
for questions!
July 10-18 Idahope Mission Trip
We have decided to postpone our Guatemala Mission Trip for 2021… and will go next summer. In place of that trip we feel called to go to Idaho and spread the message of hope through Jesus to our friends in Cascade, Idaho. If you were on our Guatemala list, then you are invited to attend this life changing rural mission trip!
July 23 Serve and Seek
This event combines the best elements of a scavenger hunt (crazy tasks, pic or it didn't happen) and service project (let's lend a helping hand in our own backyard). Our summer intern David Knepper is preparing this amazing trip! So start forming your team of 4… and prepare your heart for fun and service. Questions? Contact
david@believersfellowship.net
.
July 26-29 Backpack Attack
We are headed to the Olympic Mountains for a summer camp experience like never before! This physical and Spiritual challenge will spur you on to get to know God better, and connect with both old and new friends. We can't wait to get into the woods and away from distractions.
Sign up here
.
---
Helpful Links