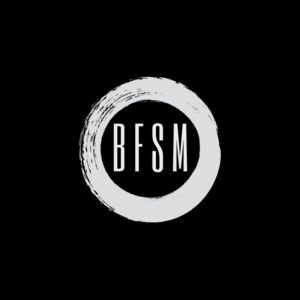 BFSM High School
On Wednesday nights during the school year, we come together for dinner, worship, a short message, and small groups. We have opportunities each week to connect with other students, adults that care about students, and God. Come on out to Connections and meet us there! Every Wednesday night from 6:30-8:30.
»»»»
We want our high school students to have a sustained relationship with God, even after graduation. In order to help them have a better involvement in the wider church body and to reduce post-high school drop off, students stay in the church for teaching time on Sunday.
Please note: We ask that you please take your student's temperature before our in-person events. Please keep your student home if they have a fever of 100.4 or higher, a cough, sore throat, shortness of breath, muscles aches, nausea/vomiting/diarrhea, congestion/runny nose. If anyone else in the household has those symptoms (within the past 3 days) or if your child has been in contact with anyone suspected or confirmed to have covid-19, please stay home.
---
Digital Places – Click or tap on the links below.
---
Special Events
A few times a year we plan an event that will rock your face off. The event may be intended to bring you closer to God. Sometimes the special event brings you closer to your friends. And sometimes the event brings you closer to your community while you serve those around you. These events sometimes cost money, and usually require a special consent form signed by parents. So if you are interested in coming to a special event you see on the calendar, it is a good idea to meet us at one of the regular weekly events first.
Upcoming Events
July 24 – 29 High School Summer Camp at Camp Tadmor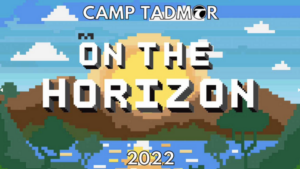 High School Summer Camp will be at CAMP TADMOR this summer!
As a youth pastor, I have always desired a traditional summer camp for our students to experience!
Cabins
Lakeside
Sunshine
Field Games
Amazing Worship
Challenging Messages
and LOTS of time to build relationships.
This summer, we think we have found that experience. When we visited camp Tadmor it had all of the above, and more. We loved the heart behind the programming, and we really connected with the staff. The best part is that leaders get to enjoy the fun alongside the students!July 24-29 could be the best week of the summer, and a perfect ending to our summer programming before we break for fall prep.
We leave after church on July 24th and travel 4 hours to Tadmor (just outside Sweet Home, OR) and get back on the evening of the 29th (Friday).
The theme is "On the Horizon." Similar to the Oregon Trail, it was such a long journey to get to a new beginning. But like those hardy pioneers, we will start a new normal. We are still in the aftereffects of a global pandemic, and as we come out of it, Christians can set the tone. How will our community look? How are we doing? Are we growing with a vibrant faith? What is on our horizon?
Use the link below to access Church Center in order to:
Register using the Camp Tadmor registration form.
Download the BFSM Special Consent Form (or use the link above) then turn it into Johnny.
Pay the $379 fee.
---
Helpful Links