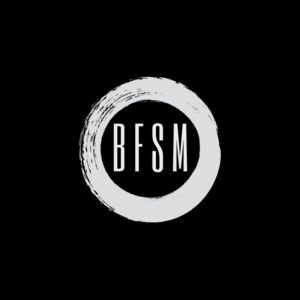 BFSM High School
On Wednesday nights during the school year, we come together for dinner, worship, a short message, and small groups. We have opportunities each week to connect with other students, adults that care about students, and God. Come on out to Connections and meet us there! Every Wednesday night from 6:30-8:30.
»»»»
We want our high school students to have a sustained relationship with God, even after graduation. In order to help them have a better involvement in the wider church body and to reduce post-high school drop off, students stay in the church for teaching time on Sunday.
Please note: We ask that you please take your student's temperature before our in-person events. Please keep your student home if they have a fever of 100.4 or higher, a cough, sore throat, shortness of breath, muscles aches, nausea/vomiting/diarrhea, congestion/runny nose. If anyone else in the household has those symptoms (within the past 3 days) or if your child has been in contact with anyone suspected or confirmed to have covid-19, please stay home.
---
Digital Places – Click or tap on the links below.
---
Special Events
A few times a year we plan an event that will rock your face off. The event may be intended to bring you closer to God. Sometimes the special event brings you closer to your friends. And sometimes the event brings you closer to your community while you serve those around you. These events sometimes cost money, and usually require a special consent form signed by parents. So if you are interested in coming to a special event you see on the calendar, it is a good idea to meet us at one of the regular weekly events first.
Upcoming Events
Oct. 27 "Get Lost" Corn Maze
Get Lost in the Corn Maze on October 27th! Each fall we take a Wednesday night and get lost! The end of October means crisp air and camp fires! We head to a corn maze for just that! We need some parent help to drive, the cost is $15 dollars per student, and the time is 6:30 – 9:00 p.m.
Nov. 14 BFSM Missions and Gala Meeting
Dec. 3 – 5 Mt. Baker High School Winter Retreat
Mt Baker is back! December 3 – 5 we head up to the mountain to meet God! Some ski, some sled, some just relax and play board games. But all of us worship God in an authentic way as we learn more about Him.
$199 early bird rate ends 11/3 | $225 after 11/3. Registration Form coming soon.
---
Helpful Links