Welcome to Word Walk, the Children's ministry at Believers Fellowship! We delight in kids here – their wonder, their energy, and their potential. And we're just like you, we want them to have a relationship with their Lord, to know God's Word, to have fellowship with other kids, and to have opportunities for service.

Sunday Morning Children's Ministry
Our goal in the children's ministry is for your child to know Jesus as their savior and friend. Our lessons are interactive and age-appropriate, and our rooms bright and fun. Our ministry starts in preschool, where children learn favorite Bible stories that reveal God's love and care. From there, first through fourth grade students overview both the Old and New Testaments twice. They see God's big plan in chronological order and learn Bible walk-thru motions for each of the Testaments. Finally, fifth graders study the Gospel of Mark for the entire school year, searching out the scripture for themselves with the aim to write their own belief statement.
We take care to know the character and faith commitment of each of our teachers. We also get background checks and have personal safety guidelines in place.
Sunday Morning Nursery
Infants, toddlers, and and preschoolers are welcome to stay with their parents for worship, but we also have a great nursery available at each service for them (each age group in their own room). Background checks for all caregivers, a paging system, books, toys, music, and a soft lap make the nursery a safe and nurturing place.
Special Events
In addition to our Sunday morning program, we also have several amazing special events throughout the year. These can be great opportunities to invite friends who might not otherwise go to church. In the fall, we have a Harvest Party with giant inflatables and game booths with prizes and candy. In the summer, there is an Animal Fair with horse rides and BBQ. In the winter, we either have a Family Valentine Party or a Daddy/Daughter Date Night with a 50's soda fountain theme. We also have smaller events like class parties peppered throughout the year.
Awana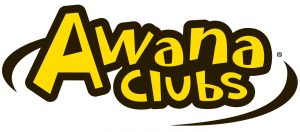 Believers Fellowship also hosts Awana on Tuesday nights from 6:30-8pm. Awana is a weekly program that helps children learn to know Christ through scripture-rich experiences. It is led by a well-experienced team, John & Becky Sharrett, and is for ages 3 years old – 6th grade. If you would like to learn more about Awana you can find information here. Or you can contact John & Becky Sharrett for more specific information about this program.