Welcome to BFCM, the Children's Ministry at Believers Fellowship!
We delight in children here – their wonder, their energy, and their potential. And, just like you, we want them to have a relationship with their Lord, to know God's Word, to have fellowship with other kids, and to have opportunities for service.
In-Person Options:
We are meeting in-person on Sunday mornings for ages 3 years old – 5th grade. There is limited space available so please register before you come. Use the Sunday Registration link at the top menu bar or simply
click or tap here.
There is limited space available so please register before you come.
Virtual Options:
Monthly Sunday School videos for Elementary school are posted on this page (please scroll down). You are also able to view previous lessons on a separate webpage (Previous Lessons) but please email Heidi Kempston for the password. Memory verses can still be sent to Heidi's email as well.
The best way to stay up-to-date on what is happening with Children's Ministry is to follow us on Facebook and Instagram.
If you have any questions, concerns, or prayer requests please contact Heidi Kempston, our Children's Ministry Director.
The video recap for Grades 1-5 this month are below:
---
When things return to normal, this is how we typically operate:
Sunday Morning Nursery
Infants, toddlers, and and preschoolers are welcome to stay with their parents for worship, but we also have a great nursery available at each service for them (each age group in their own room). Background checks for all caregivers, a paging system, books, toys, music, and a soft lap make the nursery a safe and nurturing place.
Special Events
In addition to our Sunday morning program, we also have several amazing special events throughout the year. These can be great opportunities to invite friends who might not otherwise go to church. In the fall, we have a Harvest Party with giant inflatables and game booths with prizes and candy. There is an Animal Fair with horse rides and BBQ in the summer. In the winter, we either have a Family Valentine Party or a Daddy/Daughter Date Night with a 50's soda fountain theme. We also have smaller events like class parties peppered throughout the year.
AWANA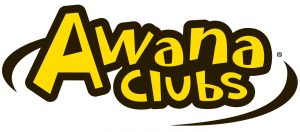 Believers Fellowship also hosts AWANA on Tuesday nights from 6:30-8 p.m. It runs from September through April of each school year. AWANA is a program that helps children learn to know Christ through scripture-rich experiences. It is led by an experienced team, John & Becky Sharrett, and is for children ages 3 years old – 6th grade. If you would like to learn more about AWANA you can find information here. Or you can contact John & Becky Sharrett for more specific information about this program.