Lifewater is a Christian clean water nonprofit. For 44 years they have been bringing safe water, improved health, and gospel hope to rural villages. They are currently serving Ethiopia, Uganda, Tanzania, and Cambodia.
LIfewater exists to combat the far-reaching effects of the water and sanitation crisis. Approximately 844 million people worldwide live without access to safe water, and 2.3 billion lack access to basic sanitation. The hard truth is that every 60 seconds, the life of a precious child is lost due to preventable waterborne diseases. You can learn more about the water crisis here.
The good news is that change is possible. When families implement simple hygiene and sanitation practices at home, and when communities receive safe water, they see immediate improvements in health. Also, when village members participate in their change and take ownership of their water source, the transformation becomes sustainable. When the local church is engaged in the process, communities are able to experience the hope and love of Jesus. You can learn more about Lifewater's holistic "Vision of a Healthy Village" Model here, and you can view Lifewater's current projects here.
Supporting Lifewater
If you would like to support Lifewater, our featured charity this month, you can give online or through our app by choosing "Lifewater" as the fund. If you give by check, write "Lifewater" in the memo line.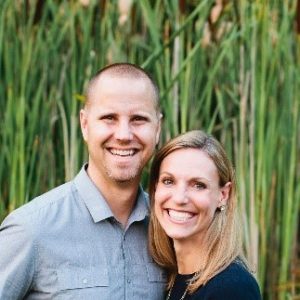 Sean Martin is Lifewater's Regional Director of Donor Relations for the western USA. Sean and his wife, Hollyn, previously spent 9 years on the youth ministry staff at Believers Fellowship, and still have many family and friends at the church. In all, Sean spent two decades in church ministry before beginning work with Lifewater in January 2017. Today, Sean and Hollyn live in the mountains of Idaho with their three kids, Joey, Michael, and Annie. The family enjoys hiking, skiing, and playing music together!