We walk in GOD'S WORD and learn that He loves us and died for us so that we can be His child forever!
Q. What will my child learn?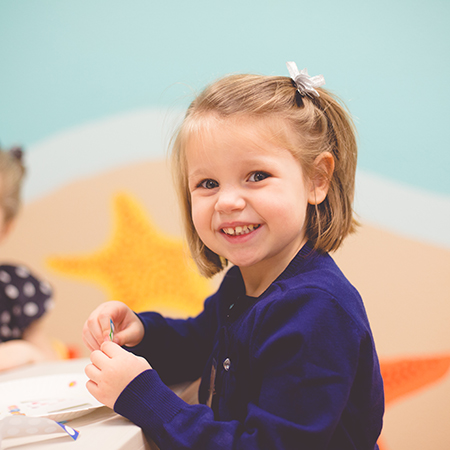 A. We want what you want — for your child to know Jesus as their savior and friend. Our lessons are interactive and age-appropriate, our rooms bright and fun.
Pre-school children learn favorite Bible stories that reveal God's love and care.
1st through 4th grade students will overview both the Old and New Testaments twice. They see God's big plan in chronological order and learn Bible walk-thru motions for each of the Testaments.
5th graders study the Gospel of Mark for the entire school year, searching out the scripture for themselves with the aim to write their own belief statement.
Q. Who will teach my child? How do I know they will be safe?
A. We take care to know the character and faith commitment of each of our teachers. We also get background checks and have personal safety guidelines in place.
Q. What about nursery-age children?
A. Families are welcome to stay together for worship, but we have a great nursery available at each service for infants, toddlers, and pre-schoolers (each age group in their own room). Background checks for all caregivers, a paging system, books, toys, music, and a soft lap make the nursery a safe and nurturing place.